Detector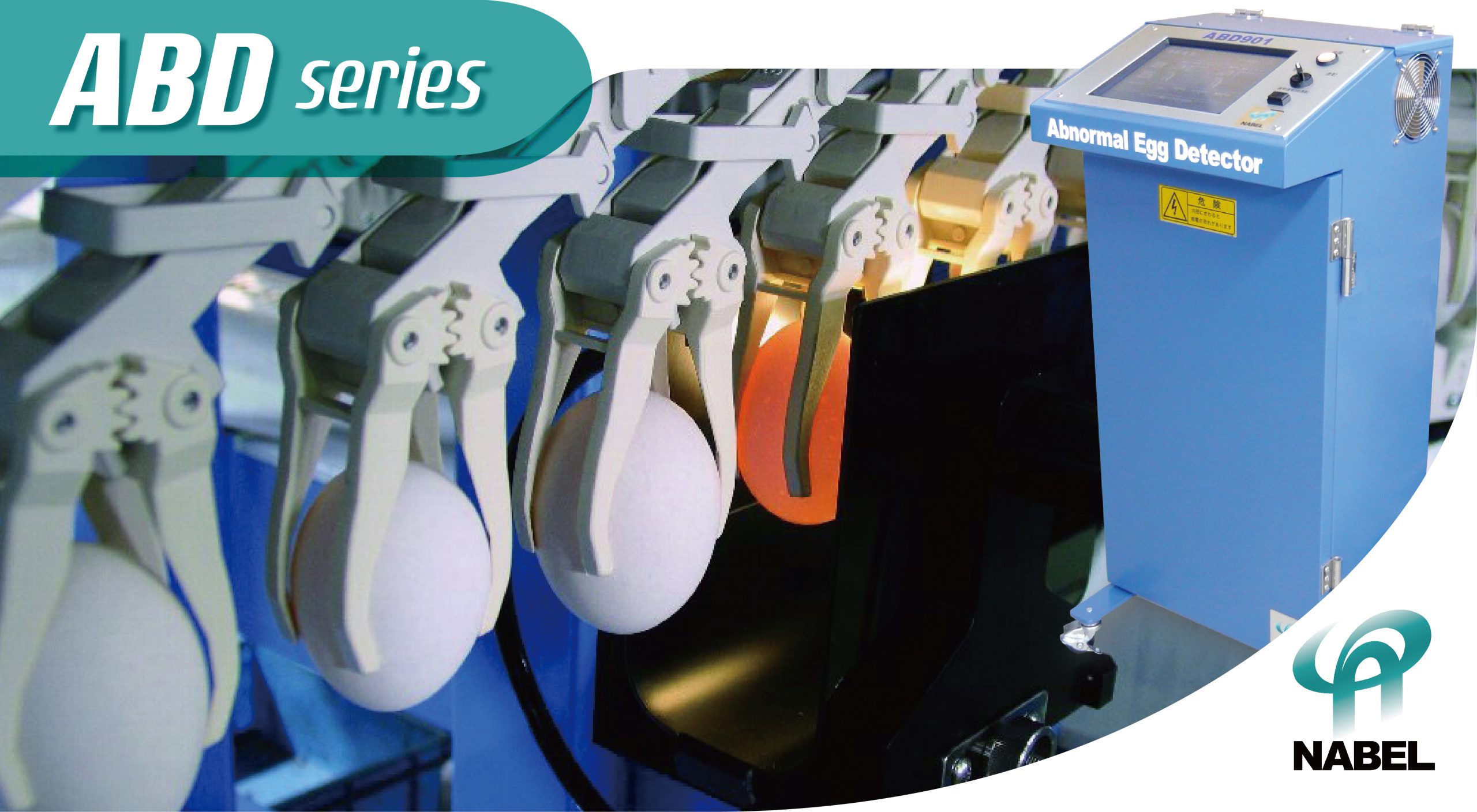 Transmitted light shows internal condition without breaking
In the past, it had been a big issue that the egg candling by human eyes in the process of egg distribution because it had lower reliability and also needed much time and effort. ABD900 series can solve this problem at once. NABEL who always lead egg distribution industry with high technology has developed top performance product for the purpose of fully automated candling.

Features
Detecting white & brown eggs at once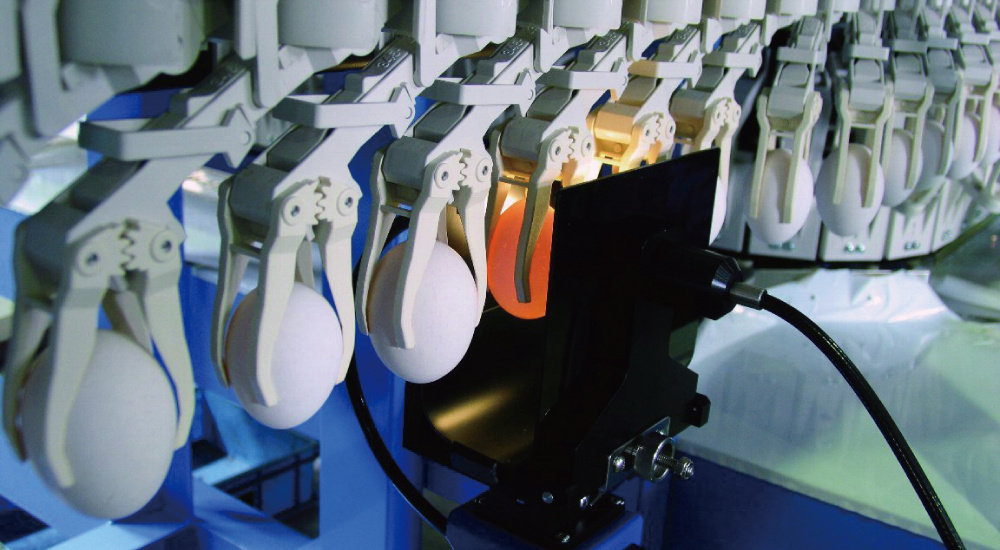 It can instantly detect brown eggs which are very difficult for human eyes. Even when White and Brown eggs are mixed, it adjusts the detection level automatically for each.
Self-checking function
It informs you with an alarm by self-checking function when the rate of detected abnormal eggs is excessive.
Counting function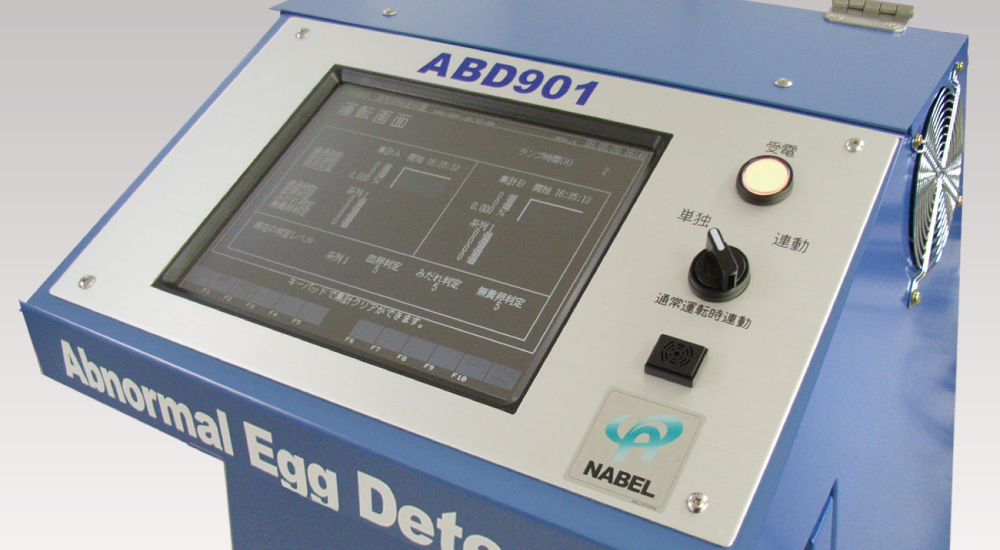 It counts the data of detected eggs. It always indicates each number of eggs and rejection rate such as blood, damaged and no yolk eggs on the screen.
Stable accuracy
All mechanical detections are carried out always at the same level.
It is possible to maintain high accuracy and stable quality than detecting by human eyes.
It can detect following abnormal eggs widely
Adopting spectroscopical analysis technology makes it possible to detect not only blood eggs but also abnormal eggs. It detects blood eggs with higher accuracy by transmitted data of optical wavelengths.
Detected samples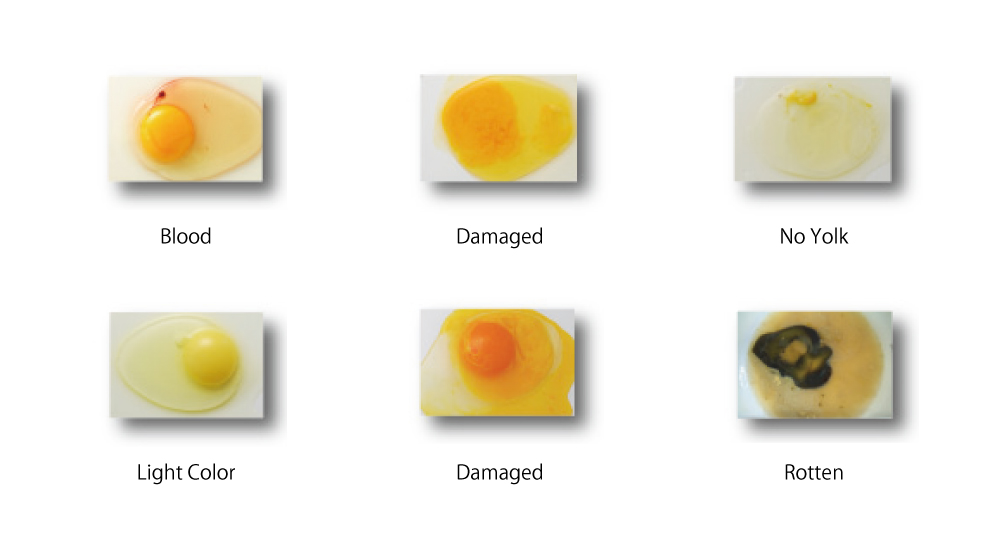 Specifications
Designs and specifications are subject to change without notice.