Egg Grader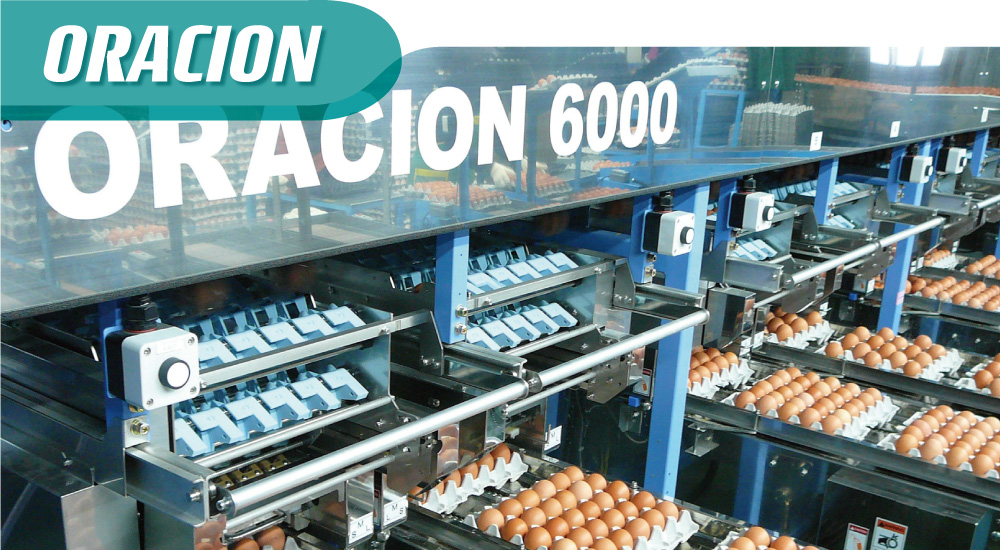 Friendliness and Comfort - ORACION6000
ORACION6000 is the most popular egg grading machine in the middle-range capacity. It is equipped with the new collection mechanism of three-layer structure. This egg grader succeeded in shortening the machine length and saving the space, by removing multiple lines for eggs of few rate, such as extra large and extra small. Timely computer control of the second and the third dropset layer allows eggs to be steadily set onto trays.
Features
Soft Handling & Minimum Space
Egg grader ORACION6000 processes 60,000 eggs per hour. NABEL is always thinking how to handle eggs more gently. In this system, eggs are conveyed with 12 rows in the accumulator, orientator, washer and drier. By this mechanism, the eggs are carried at 50% slower than other brands and the machine length is the shortest in the world. Each egg is carried to the original finger after weighing. Then eggs are packed into the trays through the dropset. At the moment of egg releasing, the finger's position moves in conjunction with the machine speed; it is automatically adjusted to ensure that the eggs are always released at the center of the dropset. Therefore, the damage to the eggs is minimized as possible.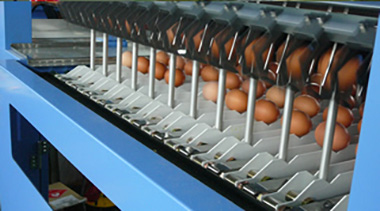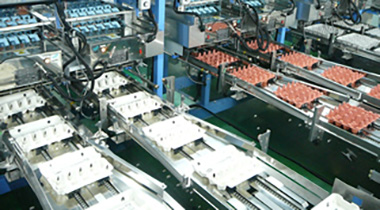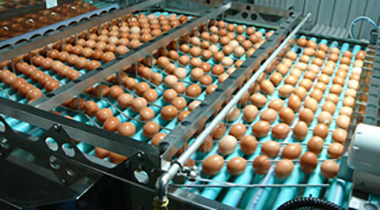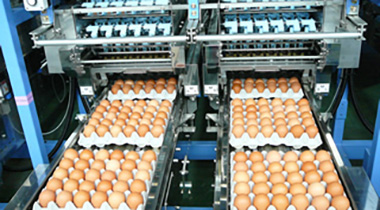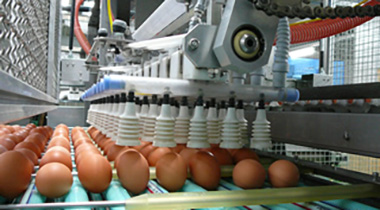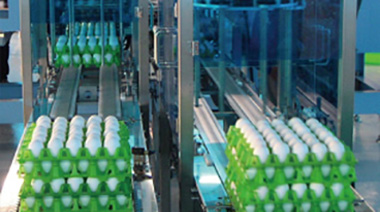 Optional Equipment
・Multi Loader ・Accumulator ・Abnormal Detector ・Crack Detector ・Dirt Detector ・UV Sterilizer ・Washer and Drier ・Foam Cleaning System ・Multi Denester ・Carton Closer ・Carton Stamper ・Inkjet Program
Layout Example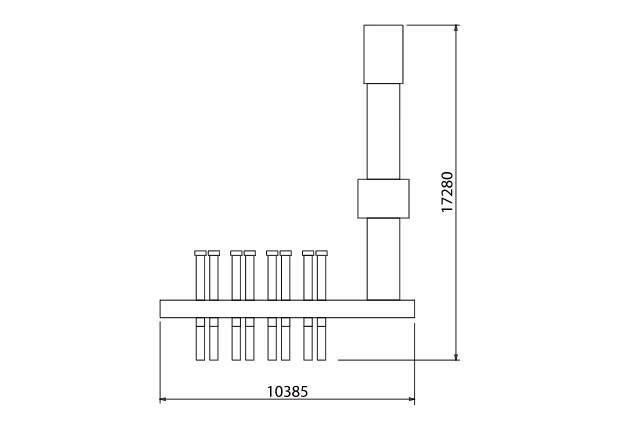 This layout is an example.
Specifications
※Designs and specifications are subject to change without notice.