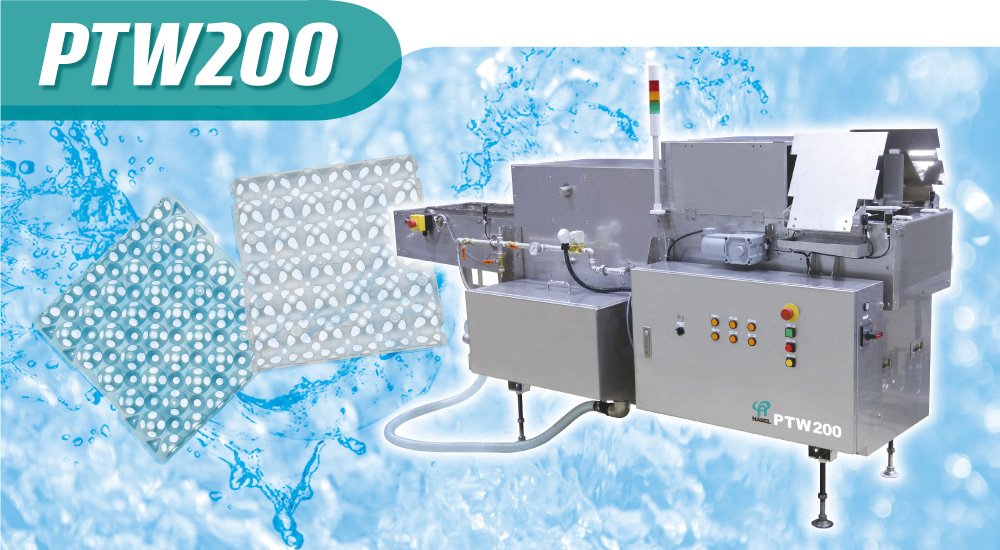 Beautiful Eggs from Beautiful Egg Trays
Egg Tray Washer washes and drains egg trays supplied by conveyors or a tray denester. Various trays such as NS trays, Eggs Cargo Trays and other standard 30-eggs trays are acceptable and it's easy to select a tray type to wash. Hygienic condition is improved along with saving cost for labors and water. Egg Tray Washer solves the persistent dirt problem.
Features
Jet Wash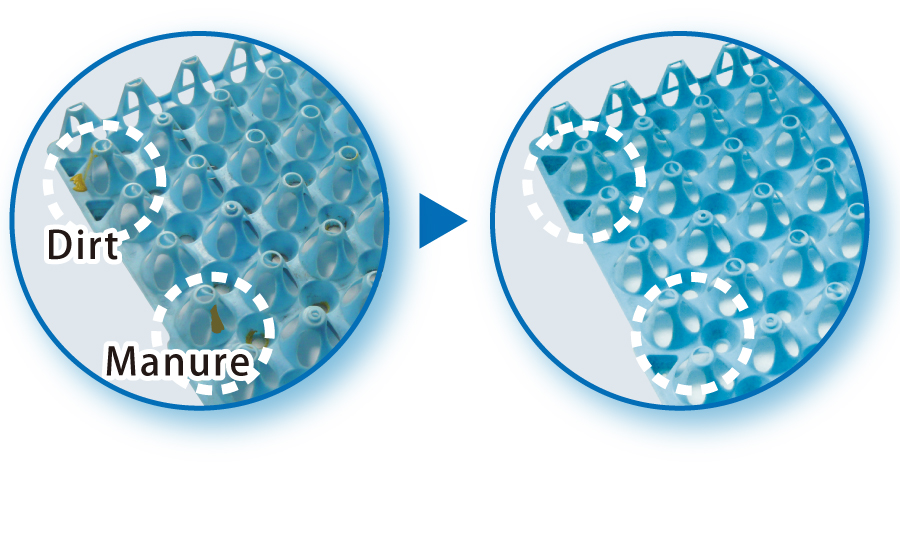 Egg trays are jet washed piece by piece by high pressured water to remove yolk, albumen, and manure stuck on trays. Semi-Recycle method is used for Egg Tray Washer at "Washing" step. It is needless to change water frequently.
Multi-Angled Nozzle
Nozzles are multi-angle designed to shoot dirt on egg trays from various angles. Heavy dirt on trays are cleaned up by washing water thoroughly to every detailed holes and corners.
Automatic Stacking and Spin Drying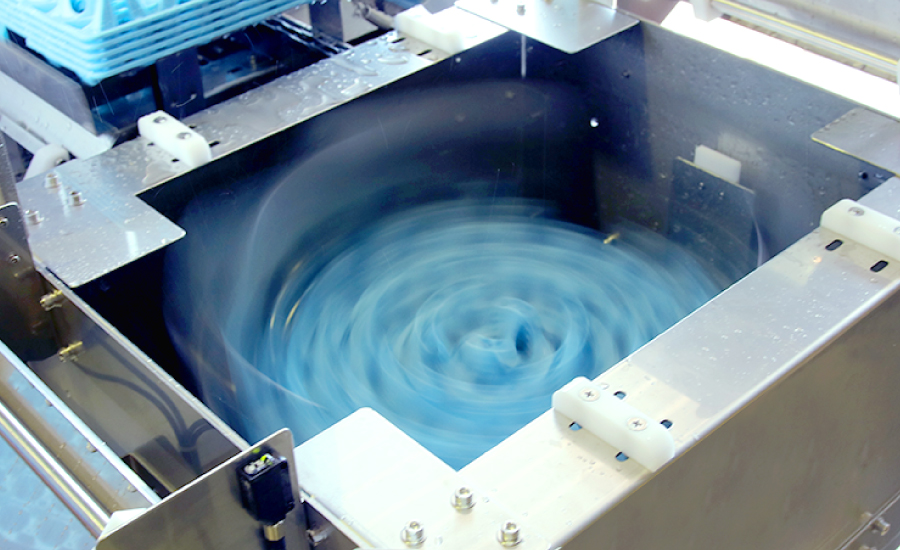 Egg trays after washing are stacked and sent to drying step. By centrifugal way, trays are drained well and kept clean.
Stainless Steel Design; Fully Washable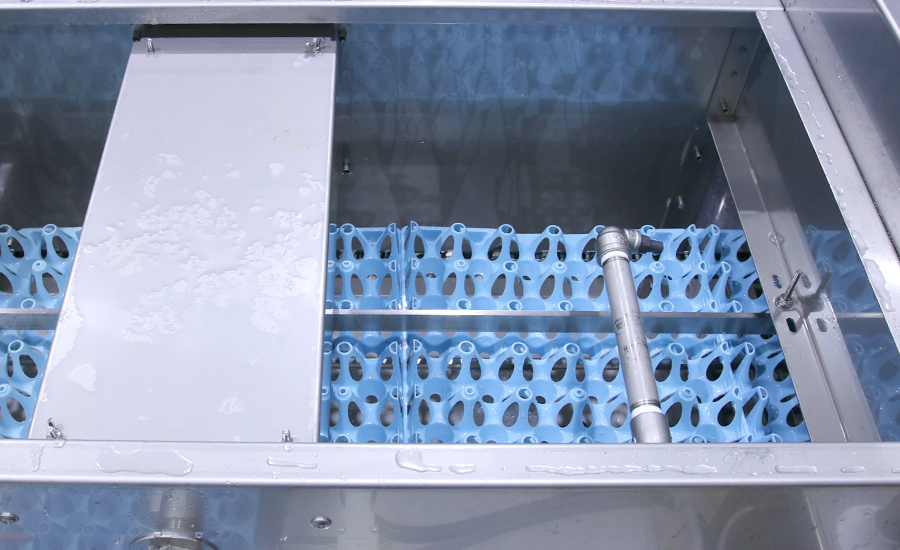 A cover of washing part is removable to wash inside as well as outside of Egg Tray Washer. The whole machine made by stainless steel contributes to durability.
Various Trays Available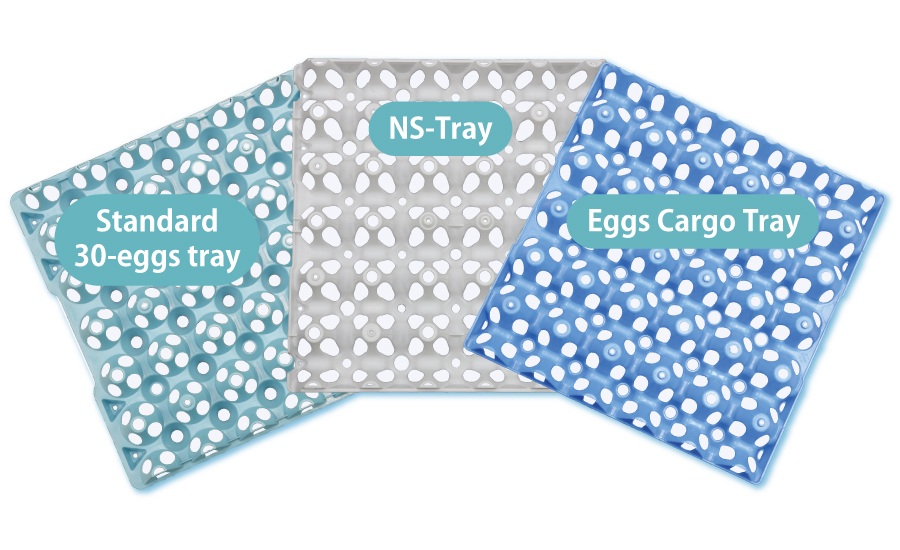 A simple selector switch allows automation in washing various 30-eggs trays such as Eggs Cargo Tray, NS-Tray, etc.
Option
Plastic Tray Denester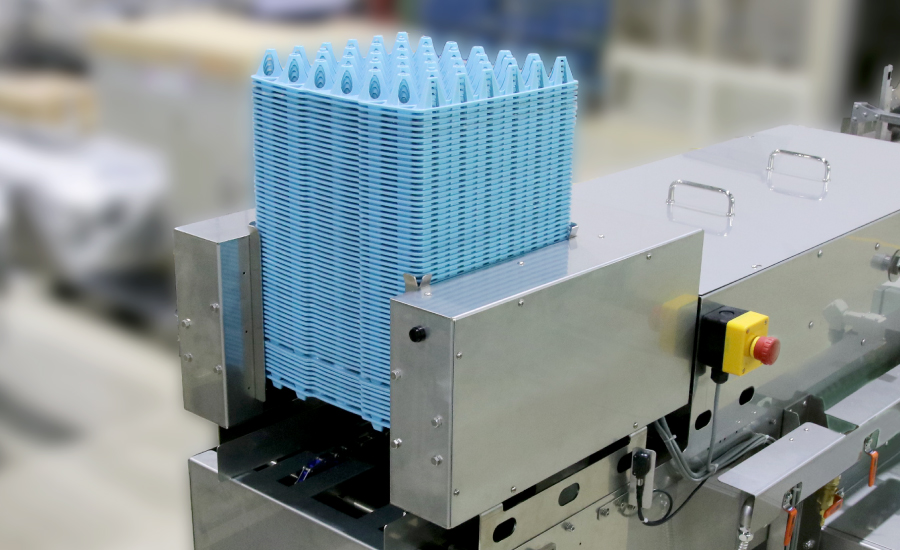 For off-line usage, a plastic tray denester is set on the supplying conveyor and helps to make the tray washing process simpler and easier.
Chemical Pump and Tank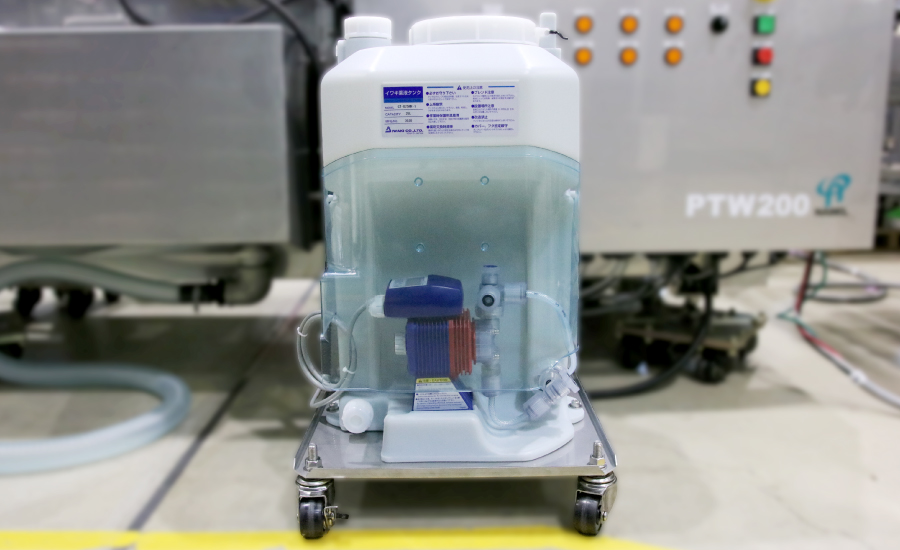 By connecting the chemical pump with the rinsing water pipe, chemical liquid is added to rinsing water so that disinfective effect is maximized.
Layout Example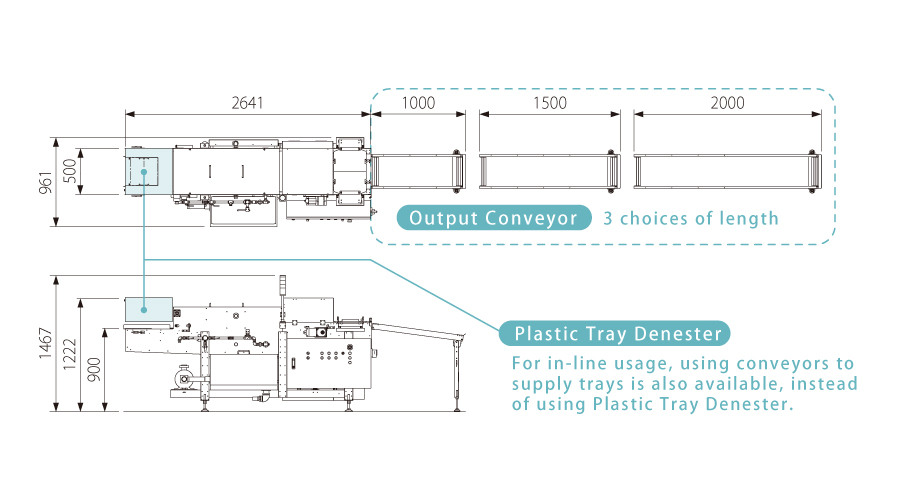 This layout is an example.