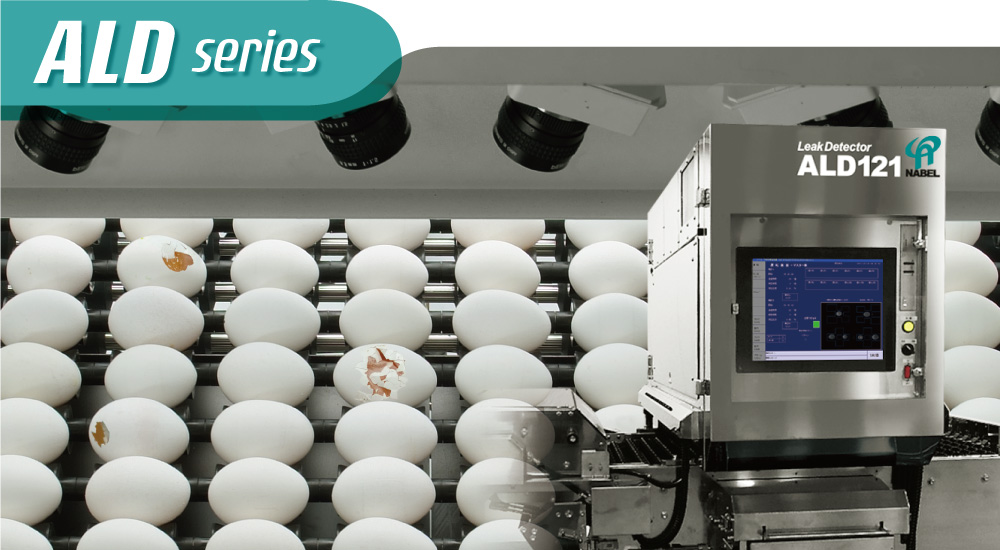 Automatic Detection of Leaking Eggs
Clean Machine, Clean Egg
Leak Detector automatically detects and rejects leaking eggs on the infeed conveyors of NABEL egg graders. Leaking eggs used to be removed by eyes and by hands of operators because those eggs contaminate egg graders and other eggs, which leads to biosecurity risks. Mechanical detection based on high-precision camera and image analysis keep detection level stable as it does not depend on the operator's individual skills or experiences.
Features
Rejection on Infeed Rollers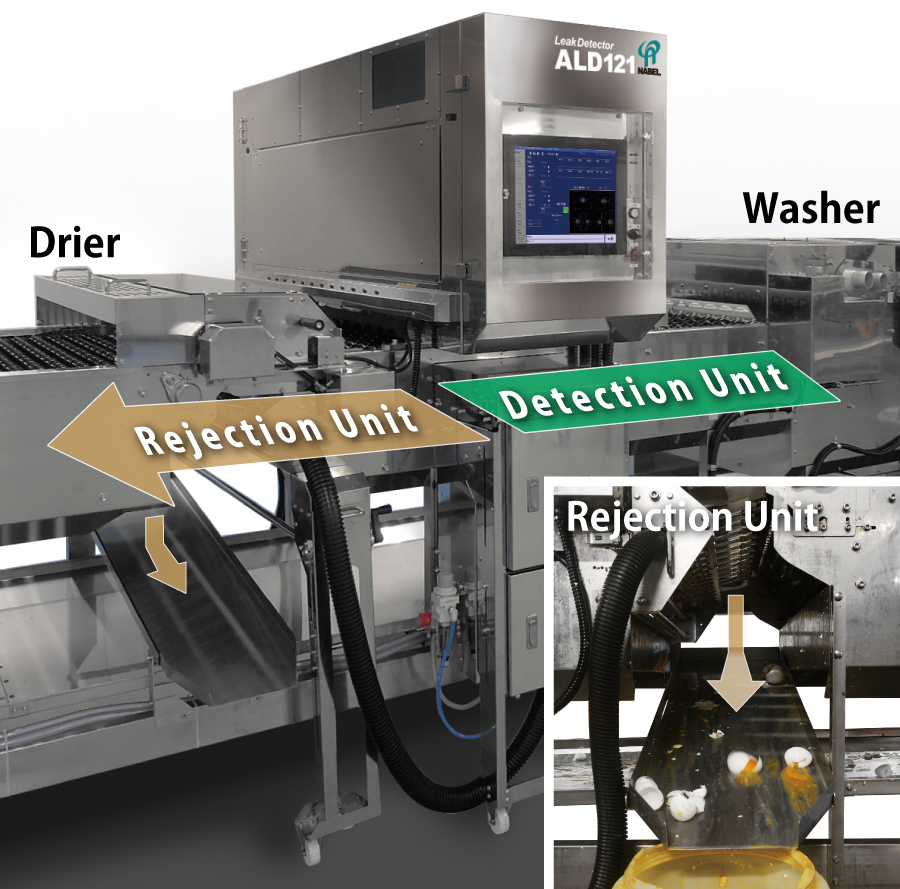 When leaking eggs are included among supplied eggs on infeed conveyors, leaked egg yolk, egg albumen and eggshells could contaminate other eggs and the latter egg grading machine parts. Leak Detector reject those leaking eggs at the early step of egg grading, to keep machines and other eggs clean.
Precise Detection by Image Analysis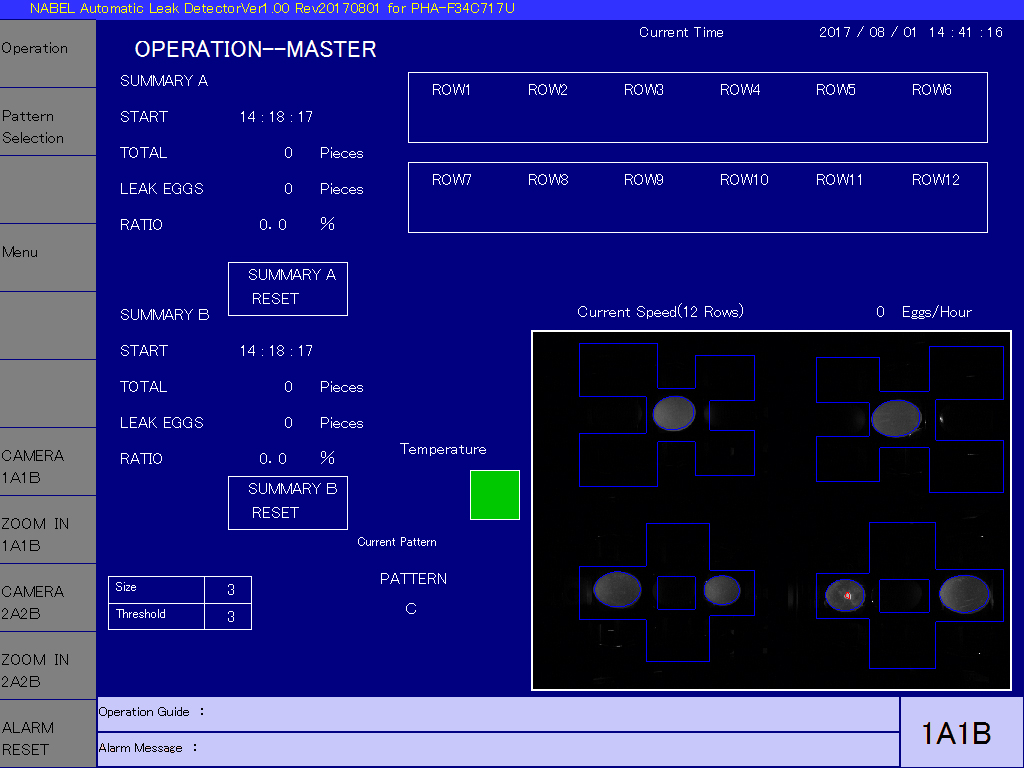 Leak Detector using image analysis is developed based upon the experience and know-how obtained from long experience of producing egg detectors. A monitor display shows the detecting condition in real-time. Even when eggs are right after washed, leaking eggs are separately detected from wet eggs and rejected before stepping forward to the drier and to the latter grading process.
Examples of Detected Eggs
Leak Detector detects and rejects such eggs as eggs with a hole on the eggshell, broken eggshell with intact membrane, broken leaking eggs.