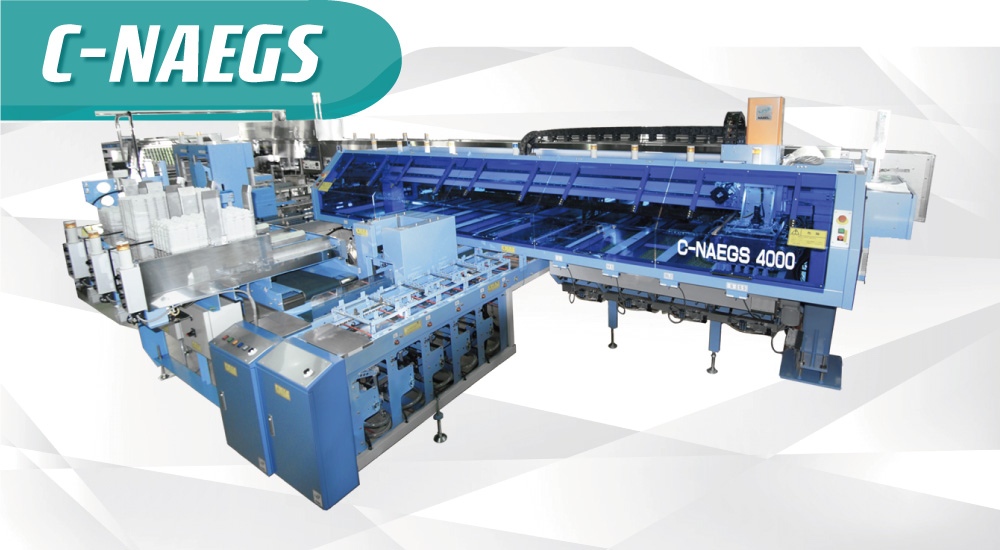 Next generation C-NAEGS series - NABEL's technology and experience all brought together
The notable characteristic of the Robot Packer is the separation of grading and packing processes. Graded eggs are first stocked before packing. The washing and grading processes are not affected even when the packing lines stop. Minimum production loss due to machine faults leads to a high effeciency.
Features
Slower speed, softer on eggs
Processing single-row 40,000 eggs at the speed of 30,000eggs/hour.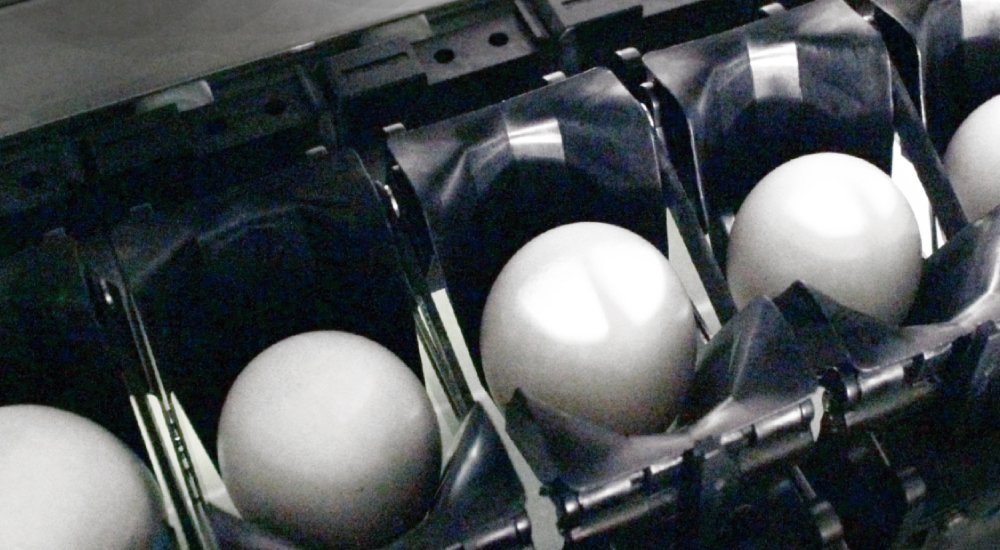 The carrying speed of C-NAEGS is down to 635mm/sec from 847mm/sec, which equates to 25% reduction from the past model, and physical impact on the eggs is reduced. This is achieved with the narrow-pitch carrier which shortens the distance between the eggs. The structure is simple and has a good reliability.
Compact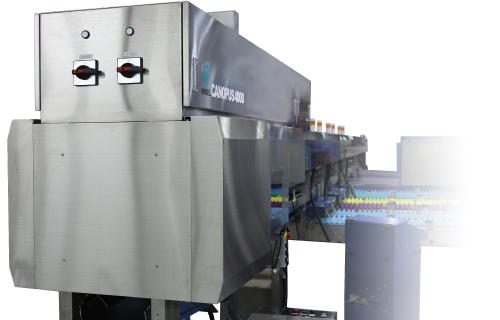 The machine width is narrower by half as the basic structure has been re-designed. Simple design makes it easy to layout.

Suitable for small-batch and variety-ranging production
Products with different packaging and labelling can be made with two extra packing lines. The controller makes an automatic selection for better effeciency in tray feeding.
Hygienic structure
Stainless design as the stadard in food processing industry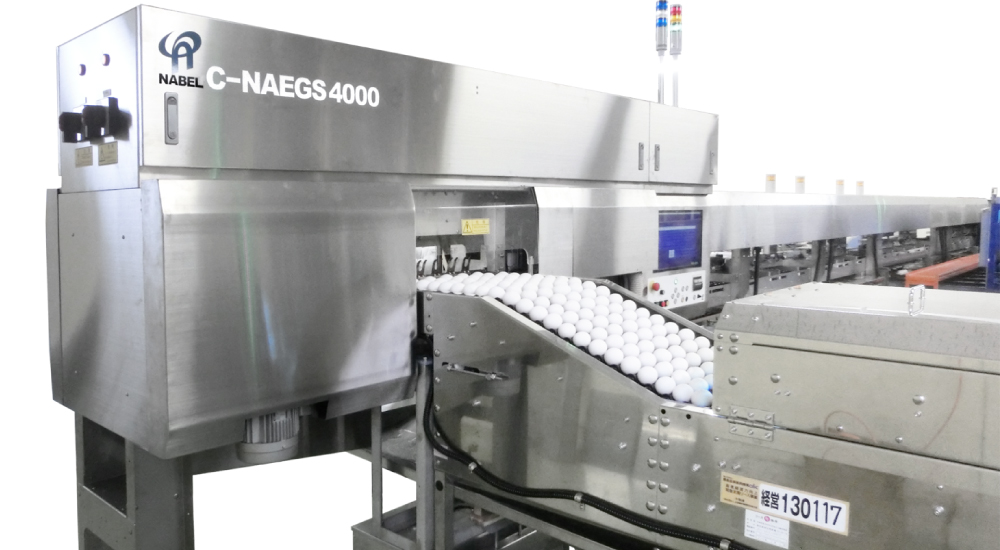 The corrosion resistant stainless steel frames are hygienic and easy to clean. The machine legs are designed slim so that it becomes easy to clean the flooring with a wet mop. With the optional carrier washer CWU400, the carrier units which come in contact with eggs are always kept clean. Safe and delicious eggs for all consumers.
Load-cell weigher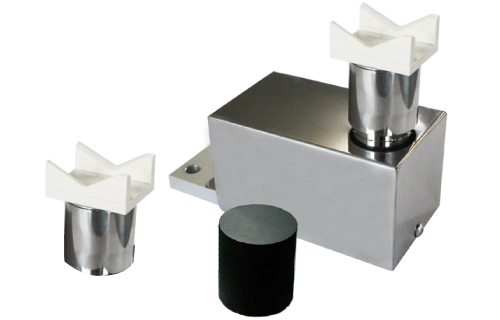 C-NAEGS 's load-cell weighers are waterproofed. The weighing unit can be washed when rubber cap is put on. The plates on the weigher are detachable and washable. The structure is simple and does not require regular maintenance to ensure steady operation.